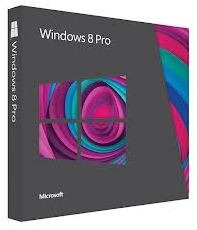 For all those who want to grab the copy of Windows 8 s soon as possible then they can place the pre order for the same at any of the online retailers dealing in computer software's. Not only this, Microsoft also revealed the new packaging of different the Windows 8 editions.
Actual launch date for the Windows 8 is 26th October, 2012 and it will not be available at any of the stores before the actual release date. If you already own the genuine copy of Windows 7, Windows Vista and Windows XP then you can go for the upgrade option for 69.99 $. In this you will get the Windows 8 installation on a physical medium that is DVD with the help of which you can either upgrade or clean install the latest Windows OS.
This upgrade price will of course be available only for a certain period of time that is up till January, 2012. After that the upgrade price can go as high as 199.99 $. So pre order it now and enjoy the latest Windows 8. If you are purchasing Windows 8 from Amazon then you can enter the coupon code 'WINDOWS8' to get 10$ instant discount. Another American retailer Newegg is offering free shipping for Windows 8.
Upgrade can also be done by downloading the ISO of Windows 8 from Windows.com. Of course this digital download will also be paid upgrade and is recommended for those who can take the hassle of writing DVD. This will be available for just 39.99 $ that is 30 $ savings as compared to purchasing a physical copy. This offer will be expired on 31st January, 2012.
If you are among those customers who are purchasing or had already purchased a new computer that comes pre loaded with Genuine Windows 7 in between 2nd June, 2012 to 31st January, 2012 then you can upgrade to Windows 8 Pro for just 14.99 $. This offer is available in India also at Just Rs. 699. You need to register on WindowsUpgradeOffer.com to avail this offer. Upgrade will be in the form of digital download.