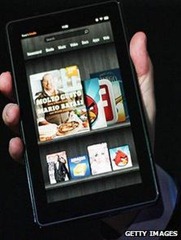 As per the various leaks and rumours going around the web world that Google will soon launch their Nexus branded tablet into the already saturated tablet market. the rumoured name of the tablet is Nexus 7. It was previously rumoured that Asus will manufacture the tablet for Google but now it is confirmed from Asus side also.
Nexus 7 is the latest gadget from the Nexus series by Google but it will be the first tablet to be launched under the Nexus brand. Nexus 7 boasts 7 inch HD display and will be powered by industry proven Nvidia Tegra 3 chipset. Nvidia Tegra 3 chipset features the ARM based quad core CPU at 1.5 GHz and features Geforce graphics. This is the same chipset which powers the most Asus Transformer Prime also. Asus Transformer Prime is the tablet from Asus and is known for its raw power. It is also rumoured that Google Nexus 7 will feature 1 GB of RAM which is more as compared to Kindle Fire and Apple iPad.
Will it be successful ?
The news about the launch of the Nexus came just few days after Microsoft launched their Surface series of tablets powered by Windows 8 OS. As per the reviewers and analysts, the screen size of Nexus 7 is one of the major concern which will make it a weak competitor against Galaxy Tab from Samsung and Apple's iPad. But as per the reports Google is targeting Amazon's Kindle series of tablets which occupies 54% of market share of Android tablets in USA.
Size is small but this is not the main point here. The main point here is it 199 $ price tag which will rip apart any competition. If Google decided to price their Nexus 7 tablet at 199 $ with the above specs than it will definitely go mainstream beating out any tablet already available in the market.