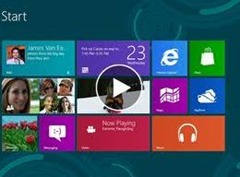 As all of you already know that Microsoft will release the all new Windows 8 to general consumers on 26th of October, 2012. One can pre order the upgrade DVD of Windows 8 for just 69.99$ which is far lower then the usual price of 199.99 $. This offer is valid till January 2012 only.
Not only this, Microsoft also reveals the packaging information for the new Windows 8. According to Microsoft the final retail boxes of Windows 8 Pro will feature 5 unique front designs. They have already uploaded the images of these boxes on their official Facebook account but here i will be attaching those images for you convenience.
Apart from 5 different front covers there will also be a unique cover for the 'Virtual' Windows 8 Pro pack. This Windows 8 Pro Pack will just be a 'Keycode' or commonly a Registration Key as to add multimedia capability to your Windows 8 Basic installation. This is available for 69.99$ separately.
Here are the images: