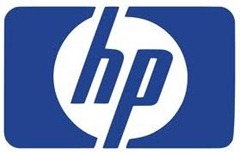 It will be a good news to all of you who are going to purchase a new HP laptop this Diwali. In order to boost their sales, HP is offering a cheap way to purchase a Rs. 6,950 16MP Nikon Coolpix camera. This offer is available with certain models of Laptops only.
After purchasing your Laptop you have to fill the redemption form on the official website of HP India. After filling the this redemption form you will get a redemption code on your Email or mobile phone. After that you need to send the copy of original invoice plus the copy of Barcode sticker to a particular address in Mumbai.
Payment can be done via Cheque or Demand Draft. Payment amount for different laptop model is listed below. Only the below mentioned models are eligible for the offer:
| | |
| --- | --- |
| Model | Amount |
| HP Envy 4/6/Spectre/Spectre XT | Free |
| Pavilion DV6/M6 Series | Rs. 1,499 |
| HP Pavilion 15/14 Slim Series | Rs. 1,499 |
| HP Pavilion G6-2XXX/G4-2XXX Series | Rs. 2,499 |
| HP 2000-2121TU/1000-1130TU/2000-2202TU/1000-1205TU | Rs. 3,499 |
The model of the offered camera is not mentioned on HPs official website but from the specs which they have mentioned on their website that is 16MP Lens with 6x optical zoom, it indicates to the Nikon Coolpix S3300 camera which is available for Rs. 6,700 in market.
The URL for the webpage is:
hp <> com/in/diwali2012
(Please replace <> with .)