As you all know Blackberry has recently revealed the all new Blackberry 10 operating system so as to regain the top spot in the increasingly competitive smartphone industry dominated by Apple's IOS and Google's Android OS.
Not only this, the company also decided to shed away the old name RIM or Research In Motion and will replace the same with their product name Blackberry. Now the company will be known as Blackberry instead of RIM. Also the company changed its ticker to BBRY on NASDAQ stock exchange.
Now let us come to the important point that is Blackberry 10 OS. Blackberry 10 OS is definitely one of the most serious attempt by RIM to regain the market share and to accomplish the same, they have revealed two smartphones at an event held on 31st January, 2012 namely Blackberry Z10 and Blackberry Q10.
Blackberry Z10:
Once launched, Z10 will be the flagship smartphone from Blackberry running the latest Blackberry 10 OS. Some of the features of this new smartphone are listed below:
Blackberry Z10 features a Full Touch based 4.2 inch capacitive display at a resolution of 1280 X 768 with a decent PPI density of 356 which makes the image on the screen crystal clear and crispy.
Under the hood, Z10 is powered by highly efficient and powerful 1.5 GHz Dual Core CPU (Krait Cores).
The device has a decent amount of RAM that is 2GB which is sufficient for tabbed browsing and multitasking.
The primary camera is 8MP and is capable of shooting 1080P Full HD videos. It also got a HDMI port for connecting to LED or LCD TV.
Internal storage stands at 16 GB and can be expanded to 32 GB
Supports 4G data network(LTE) and NFC technology.
Photos: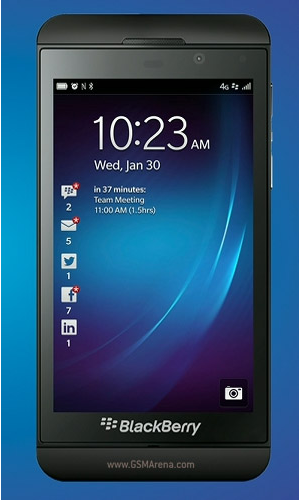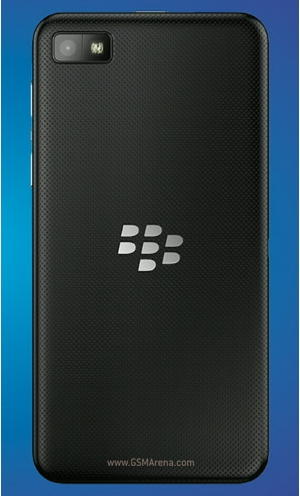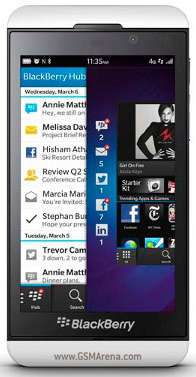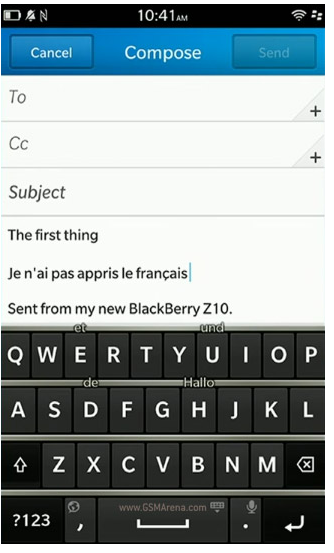 Blackberry Q10:
Blackberry Q10 is a Touch and Type based smartphone for those geeks who prefer to use the physical full QWERTY keyboard instead of the touch based QWERTY keyboard. Some of the features of Q10 are listed below:
Blackberry Q10 features a Square shaped display of size 3.1 inches and a resolution of 720 X 720. PPI density is 330 PPI.
Under the hood Q10 is similar to Z10 that is it is also powered by the same 1.5 GHz dual Krait cores.
Photos: